1980 habe bin ich im Fußgängerzone in Aarhus, Dänemark in ein Wahnsinnstrio reingestoßen. James Leva, fiddle; Al Tharp, Banjo; Michael Kott, Cello. Sofort bin in von diese unglaublich kräftige Sound überwäldigt – Reuben's Train hatten die gespielt … "I took my razor blade, and I laid Reuben in the shade. I'll start me a graveyard of my own…" – ist immernoch einer meiner Favoriten.
Skelettversion
Skelettversion TAB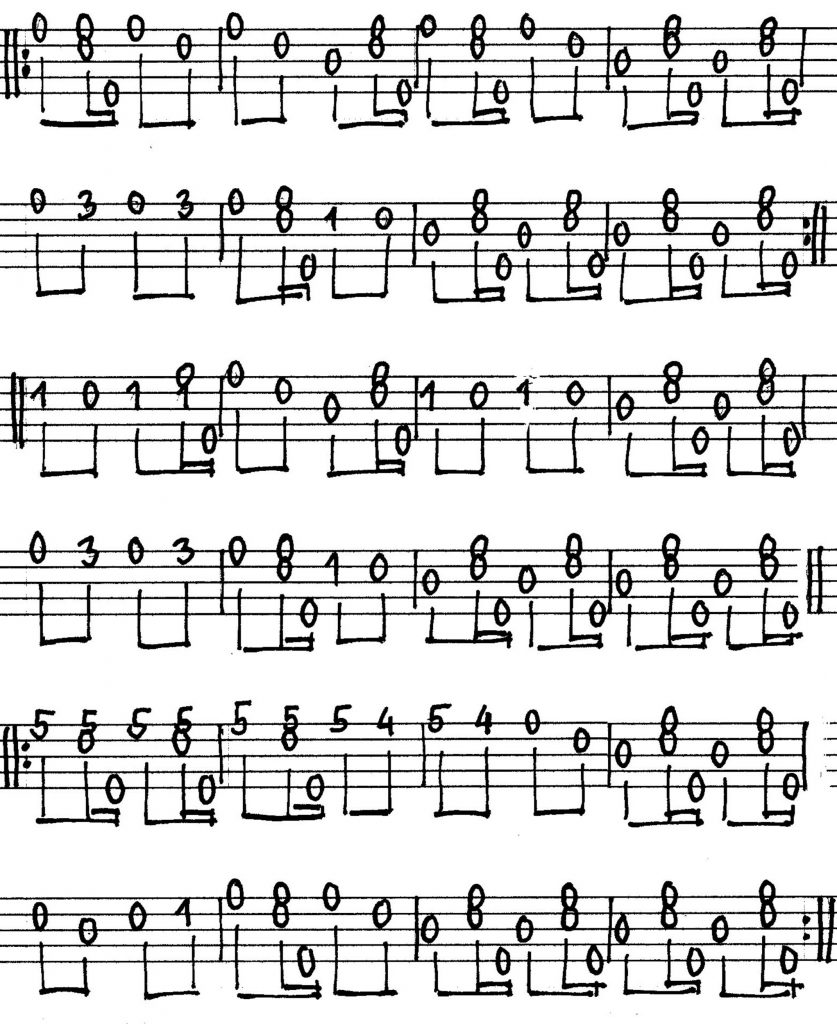 Skelettversion Teil 1

Skelettversion Teil 2
Skelettversion Teil 3

Komplettversion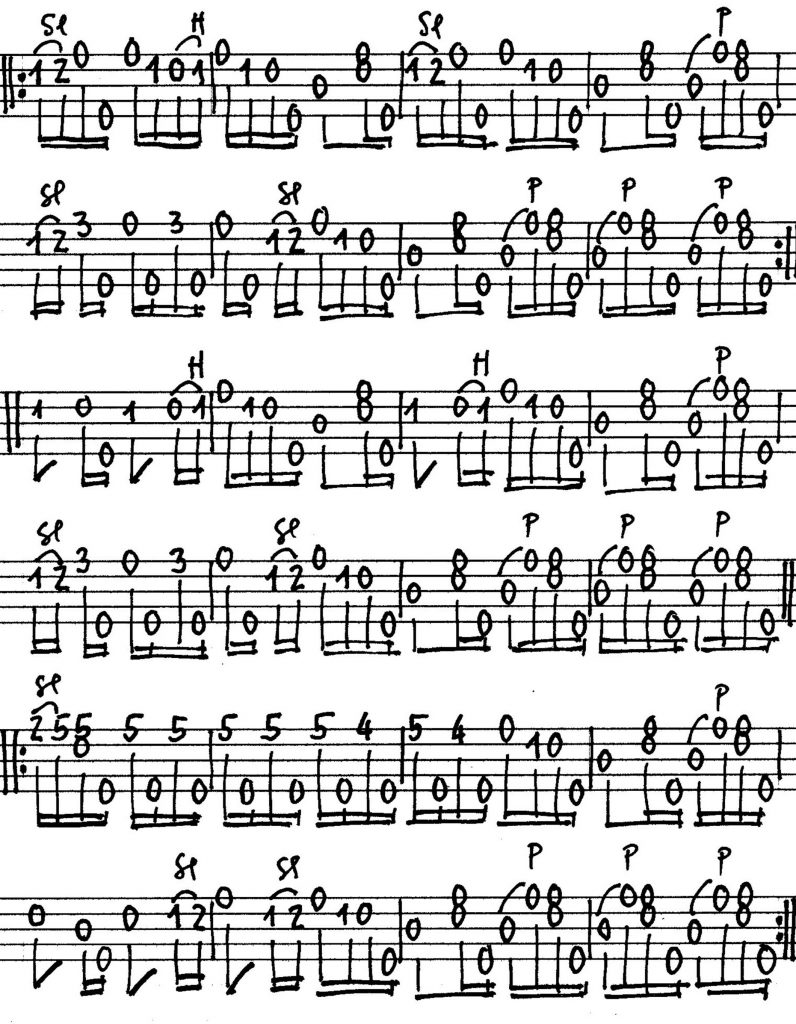 Viel Spaß!